Magnitsky's Testimonies against Corrupt Officers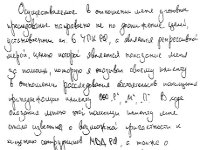 In June and October 2008, Sergei Magnitsky testified about the role of Lt Col Kuznetsov and Major Karpov in the  theft of his client (Hermitage Fund)'s companies and $230 million from the Russian government.
In November 2008, just weeks after Sergei Magnitsky testified against the officers, Lt Col Kuznetsov and his subordinates were appointed to retaliate and advance a case against Magnitsky. Within days they fabricated documents to search his house and arrest him. The investigators then pressured Magnitsky in pre-trial detention to withdraw his testimony against the officers. Magnitsky refused.
After 11 months of torture in pre-trial detention, in October 2009, Magnitsky testified again about the complicity of Lt Col Kuznetsov and Major Karpov in the theft of $230 million of state funds. He also desribed how investigator Gordievsky of the Moscow Prosecutor's Office involved same Lt Col Kuznetsov in the investigation of the massive thefts in which Lt Col Kuznetsov was implicated and falsely absolved Lt Col Kuznetsov from responsibility for this crime.
Finally, on 12 November 2009 in his last statement prepared for a court hearing (where the judge just days before his death, prolonged his detention without trial), Magnitsky spoke again about the fraudulent release of the officers of the Interior Ministry by investigator Oleg Silchenko from responsibility for the crimes they committed against the Russian state and the Russian people. He also testified as to how in retribution for his testimonies the Interior Ministry officers kept him hostage, executing his repression and persecution, with the full knowledge of his innocence.
05 June 2008. Sergei Magnitsky's testimony
Transcript of testimony by Sergei Magnitsky given to investigator Gordievsky of the Russian prosecutor's office in which Sergei stated that he had discovered evidence of theft of Hermitage Fund companies (Rilend, Makhaon and Parfenion) and violations of the law by officers Artem Kuznetsov and Pavel Karpov. Sergei had not discovered the theft from the budget yet.
[Download this document in PDF]

7 October 2008. Sergei Magnitsky's testimony
Transcript of Sergei Magnitsky's statement to investigator Gordievsky of the Russian General prosecutor's office in which Sergei confirmed his testimony from 5 June 2008 about his discovery of crime against Hermitage Fund and the involvement in this crime of Artem Kuznetsov and Pavel Karpov. In addition, he mentioned the names of other participants of the crime involved in the theft of budget funds. A month after his testimony, Sergei Magnitsky was arrested by Artem Kuznetsov's subordinates on the basis of fake documents making him a suspect in a case that didn't concern Sergei and which was illegally reopened by Pavel Karpov and Kuznetsov's subordinates after the statute of limitations had expired.
[Download this document in PDF]

13 October 2009. Sergei Magnitsky hand-written complaint stating his innocence and accusing Interior Ministry of his repression
Sergei Magnitsky's hand-written complaint in which he states that he is innocen and is being persecuted by the officers of Interior Ministry whom he had accused of involvement in the theft of billions of rubles ($230 million) from the Russian budget and how these officers in retribution organised his arrest and detention on a fabricated ground.
[Download this document in PDF]

13 October 2009. Transcript of Sergei Magnitsky testimony in response to accusations against him
Translated transcript of testimony given by Sergei Magnitsky on 13 October 2009, based on text of his hand-written complaint from 13 October 2009, in which he accuses officers Artem Kuznetsov, Pavel Karpov and the Interior Ministry team investigating his case of unlawfully holding him, on fabricated ground, to persecute and repress him for his 2008 testimony about these same officers' abuses and corruption.
[Download this document in PDF]

12 November 2009. Sergei Magnitsky's Testimony prepared for court.
Excerpt from Sergei Magnitsky's hand-written notes to court 4 days before he died explaining how he has been arrested on trumped-up charges and kept as a hostage by the Russian Interior Ministry so that the officials and criminals who stole $230 million from the state are never caught and how investigator Silchenko has detained him and attacked the other Hermitage lawyers to protect the criminals. See page A5.
[Download this document in PDF]

14 October 2009 Magnitsky wintess testimony on Interrogation by Gritzai
[Download this document in PDF]
[Download this document in DOC]