The Crimes Sergei Magnitsky Exposed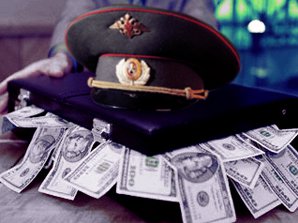 Sergei Magnitsky exposed corruption inside the Russian government.
On October 7th 2008, Sergei Magnitsky testified against Russian Interior Ministry officers for their role in the theft of his client (Hermitage Fund)'s investment companies and in the theft of $230 million of funds paid by these Hermitage companies in taxes (see 7 October 2008 testimony in Russian here). The officials and criminals involved in the corrupt scheme were so brazen that they stole the entire amount of capital gains taxes that had been paid by 3 Hermitage Fund companies to the Russian government and arrested the man who testified about their crime. 
In 2006, the Hermitage Fund investment companies paid $230 million in capital gains taxes to the Russian government as capital gains taxes. In 2007, $230 million was stolen from the Russian government by corrupt officials and their criminal accomplices.
Upon discovering the details of the theft, Sergei testified against the officers involved. He gave two testimonies about the Interior Ministry officers' role in the thefts. He named names. He detailed the role of Lt Col Kuznetsov and Major Karpov in seizing the corporate documents of the Hermitage Fund companies without a warrant from the office of his law firm, Firestone Duncan. He described how these documents were essential for the perpetrators to fraudulently change the ownership records of three companies and perpetrate the largest known fraudulent tax refund in modern Russian history. 
One month after his 7 October 2008 testimony, Sergei Magnitsky was arrested by officers he accused of corruption, and tortured for 12 months in pre-trial detention. Magnitsky continued to testify against the officers from pre-trial detention until his death.

See a short video about the $230 mln. corruption and theft exposed by Sergei Magnitsky
Read more about the investigation undertaken by Sergei Magnitsky into the corrupt officers who stole $230 million.

To understand the ideals Sergei Magnitsky stood for and paid the ultimate price for, please read Tribute to Sergei Magnitsky written by his friends and colleagues.