Crimes of the Untouchables and Complaints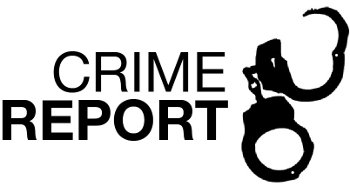 The crimes of the Russian Untouchables are the massive thefts from the Russian budget, the persecution of Sergei Magnitsky and everybody else who reported their crimes, and the illegal actions undertaken to conceal the role that these  officials and their criminal accomplices played in these crimes.
Here are the key facts:
Sergei Magnitsky discovered that three Russian companies of his client – Hermitage Fund, the largest foreign portfolio investor and one of the largest taxpayers in Russia – had been stolen with the help of corrupt police offices Lt. Colonel Artem Kuznetsov and Major Pavel Karpov and re-registered in the name of the convicted killer – Victor Markelov;
Sergei Magnitsky later discovered that the people who stole the three companies then used them to steal 5.4 billion rubles ($230 million) from the Russian Government via a fraudulent tax refund of taxes the legitimate owners had previously paid;
Sergei Magnitsky testified to the Investigative Committee of the Prosecutor office regarding the role of Ministry of the Interior officers Lt. Colonel Artem Kuznetsov and Major Pavel Karpov in the fraud;
After numerous complaints from Hermitage and Hermitage lawyers reporting Interior Ministry officers' participation in the theft from the state, the Russian government eventually recognized that the 5.4 billion ruble theft occurred. However, the corrupt officers put the blame of the entire sophisticated theft on one of their accomplices, a sawmill foreman and convicted killer, Viktor Markelov. Officers Kuznetsov and Karpov have never been investigated or prosecuted for their part in the theft;
Sergei was one of 8 lawyers from 5 different law firms working for Hermitage to expose the crimes of the corrupt officers and to defend people against retaliatory criminal cases opened by the corrupt officers;
Every time the lawyers tried to expose the corrupt nature of these police officers, the corrupt officers opened a criminal case and tried to arrest every single lawyer. So far, the corrupt officers arrested and killed Sergei Magnitsky, chased 6 other lawyers out of the country, and are currently beginning attacks on an 8th lawyer.

See a short video about the $230 mln. corruption and theft exposed by Sergei Magnitsky
Read here the details of $230 mln. theft by Russian officials exposed by Sergei Magnitsky
To see a list of the Complaints filed reporting the crimes click here.
In fact, the corrupt officers who in 2007 committed the $230 mln theft have been operating with impunity for a long time. In 2006, they were accused of kidnapping and attempting to extort $20 mln. In that case, officers Kuznetsov and Karpov and another "colleague" Captain Anton Golyshev together with the convicted same killer Victor Markelov were all investigated. To avoid prosecution, these officers arrested their victim, pressured him to withdraw his testimony and when he refused, he was sentenced to 11 years in prison. After this, the investigation into officers Lt Col Kuznetsov, Karpov and Golyshev stopped and they were free to commit new crimes.