Campaign for Justice
Learn about the people joining Campaign for Justice for Sergei Magnitsky and their initiatives.
Also, read here comments people post on their blogs about Sergei's death and the impunity of the Untouchables.
Testimony to the Tom Lantos Human Rights Commission: U.S. Congress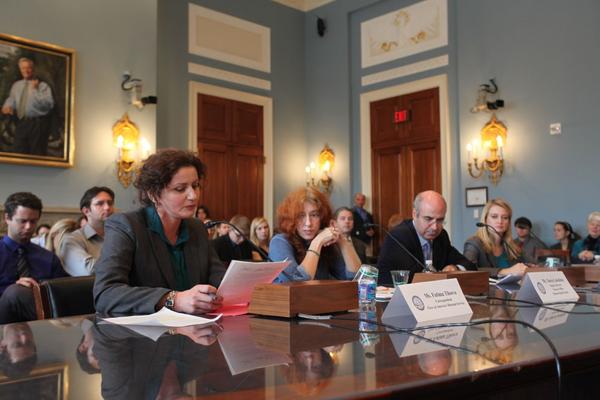 Three years ago tomorrow, on November 16, 2009, my Russian lawyer, Sergei Magnitsky was murdered in Moscow police custody. He had been held for 358 days without trial after having been arrested for uncovering and testifying about the largest known tax refund fraud in Russian history perpetrated by officials in the Russian government.


---
Mikhail Ugarov, Russian Playwright

Russian Theatre Conducts Trial on Stage of Investigators and Judges Who Killed Sergei Magnitsky
4 June 2010   Theatre.doc, a Russian theatre company, has staged a trial of Russian investigators, judges and prison officials responsible for Sergei Magnitsky's false imprisonment and torture to death in pre-trial detention center. The play called "An Hour and 18 Minutes" depicts the fascist-like cruelty with which Sergei was treated and how he was left to die on the floor of the cell for an hour and 18 minutes, tied up on his arms and legs and deprived of access to a doctor. All characters are named by their real names: Investigator Silchenko, Judges Krivoruchko and Stashina, etc.
See more details about the play in Russian at:
http://community.livejournal.com/ru_judges/8733.html
Theatre.doc Contact Details: artgeno@indox.ru
Address: 11/13, building 1, Trekhprudny Per, Moscow, Russia
Read more:
---
Yury Shevchuk, Leading Russian Rock Star

Russian Singer Raises a Question about the Absence of Investigation of Police Corruption Exposed by Sergei Magnitsky
29 May 2010   A popular Russian singer and rock musician, Yuri Shevchuk has posed questions to the Russian Prime Minister Vladimir Putin about the absence of investigation of police corruption exposed by Sergei Magnitsky. At the meeting held in St. Petersburg on 29 May, 2010 Yuri Shevchuk specifically referred to the Cardin List of 60 corrupt Russian officials who U.S. Senator Cardin requested to be permanently denied U.S. visas.
Read more:
---
Hillary Clinton: We continue to urge that justice be delivered…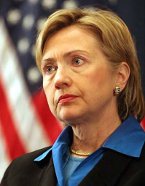 25 June 2010. U.S. Secretary of State Hillary Rodham Clinton has urged the Russian Federation to deliver justice for 37-year old anti-corruption lawyer Sergei Magnitsky who was tortured to death in custody by officers he had accused of embezzling $230 million of state funds.
Speaking in Washington yesterday at the second U.S.–Russia "Civil Society to Civil Society" Summit, Secretary Clinton said: "But there is another element to our agenda… Among others, we remember the murdered American journalist Paul Klebnikov; the Russian lawyer Sergei Magnitsky, who died in pre-trial detention last year. We continue to urge that justice be delivered in these cases."
Tell us how in your opinion the US government can help to bring justice in these cases. Leave your comment below.
See the text of Secretary Clinton's speech at the U.S.-Russia "Civil Society to Civil Society" Summit, 24 June 2010 on US Department of State' site.
---
Liya Akhedzhakova, Renowned Russian Actress

"This is Fascsim"
1 June 2010   A popular Russian actress Liya Akhedzhakova expressed regrets that she did not publicly support Yuri Shevchuk's call upon Prime Ministry Putin for the discussion of the crackdown on freedoms.
In an interview with Russian Nezavisimaya Gazeta daily on 1 June, Liya Akhedzhakova admits both she and Yuri Shevchuk had questions to Putin about the death in custody of Sergei Magnitsky who was tortured there. Attending the premier of the "One Hour and 18 Minutes" play describing the cruel treatment and denial of medical care leading to the death of Sergei Magnitsky in pre-trial detention, she said: "This is fascism."
Read more:
---
Andrei Makarov, Russian Duma Deputy
Russian Parliamentarian Andrei Makarov Calls for Justice for Sergei Magnitsky on TV
15 May 2010   Andrei Makarov, Russian Duma Deputy, launched a new TV program, Justice, on REN-TV channel. One of the first episodes of his TV program he devoted to the tragic death of Sergei Magnitsky and the responsibility of state officials for it. Sergei Magnitsky's mother was interviewed on the program, along with the prison officials. Afterwards Andrei Makarov commented that even if his program were to be shut down now, making the program about Sergei Magnitsky's horrific experience in pre-trial detention has made all his efforts worthwhile.
Read more:
Interview with Andrei Makarov on Echo of Moscow, 15 May 2010
In Search of Justice, Izvestia, 28 May 2010
---
Ludmila Alekseyeva, Leading Russian Human Rights Activist

Human Rights Activists Call to Charge Interior Ministry Officers for the Murder of Sergei Magnitsky
28 March 2010   Ludmila Alekseyeva, Chair of Moscow Helsinki Group, a leading Russian human rights organisation, demanded to open a murder investigation against Interior Ministry officers (Silchenko, Kuznetsov, Droganov, Tolchinsky, Krechetov and others) who falsely arrested and tortured in pre-trial detention 37-year old Sergei Magnitsky. In her petition filed in March 2010 with Aleksander Bystrykin, the Head of Russian Investigative Committee of the Prosecutor Office, she explained how Sergei Magnitsky was repressed and persecuted by Interior Ministry officers he accused of corruption, and how these officers arrested and detained him despite the full knowledge of his innocence. Ms Alexeeva called for the criminal case to be opened against Interior Ministry officers under several articles of the Russian Criminal Code: "Murder committed with special brutality"; "Murder committed to conceal another crime ($230 million corruption)"; "Unlawful arrest, detention and prosecution of an innocent man"; "Torture". The authorities ignored her request.
Speaking about the on-going cover up of Magnitsky's false arrest and murder, Ms Alexeeva accused Oleg Logunov, head of Legal Department of the General Prosecutor Office and former deputy head of Interior Ministry's Investigative Committee, of lying about Sergey Magnitsky's treatment in pre-tiral detention and concealing the truth about the pressure exerted upon him by corrupt officials. "Logunov is lying," said Lyudmila Alexeyeva. "We have evidence such as Magnitsky's diaries and copies of his appeals to various state bodies. Logunov is lying just like various representatives of the authorities here do."
Read more:
http://www.russiaprofile.org/page.php?pageid=Politics&articleid=a1276108434
http://www.thefreelibrary.com/Mother+describes+lawyer's+Russian+prison+ordeal-a01612076199
---
U.S. Senator Benjamin Cardin, Chairman of the U.S. Commission on Security and Cooperation in Europe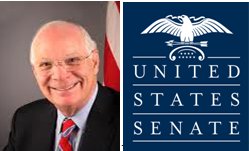 U.S. Statesman Calls for Visa Sanctions Against 60 Corrupt Officials Responsible for Magnitsky's Death
April 2010   U.S. Senator Benjamin Cardin has requested that Secretary of State Hillary Clinton cancel and permanently withdraw U.S. visa privileges for 60 Russian officials involved in Mr. Magnitsky's death and the $230 million corruption he exposed.
"I urge you to immediately cancel and permanently withdraw the U.S. visa privileges of all those involved in this crime," said Sen. Benjamin L. Cardin, chairman of the U.S. Commission on Security and Cooperation in Europe in his letter to State Department.
"Doing so will provide some measure of justice for the late Mr. Magnitsky and his surviving family and will send an important message to corrupt officials in Russia and elsewhere that the U.S. is serious about combating foreign corruption and the harm it does," he said.
Read more:
---
Michael McFaul, U.S. National Security Adviser to President Obama
U.S. National Security Adviser Brings Up Magnitsky's Case With Deputy Head of Russian President's Administration, Meets Sergei Magnitsky's Mother
May 2010   Michael McFaul, who is President Obama's special adviser on National Security, met Sergei Magnitsky's mother, Natalya Magnitskaya, during his visit to Russia, and expressed condolences on behalf of US President Barrack Obama.  Mr McFaul emphasized the case of Sergei Magnitsky at his meeting with First Deputy Head of the Russian Presidential Administration Vladislav Surkov during the US-Russia Civil Society Working Group session, which took place in May 2010 in Vladimir, Russia. McFaul discussed the details of Sergei Magnitsky's death in custody at a meeting with Valery Borschev, chair of Moscow Prison Watchdog. The Moscow Prison Watchdog issued a report  concluding that during Magnitsky's pre-trial detention he was subjected to physical and psychological pressure, torturous conditions and deprived of medical care by Interior Ministry investigators and prison officials in order to obtain false testimonies from him. Members of the Moscow Prison Watchdog found that prison officials have lied to them in order to conceal the truth from them about Magnitsky's death. The Moscow Prison Watchdog has issued its conclusions in December 2009. Six months later there has been no response or action arising from its conclusions either from the President's office, or any other government body.
Read more:
---
Cecilia Malmström, European Home Affairs Commissioner

European Politician Calls For the Prosecution of Corrupt Russian Interior Ministry Officials Who Killed Magnitsky in Retaliation for His Testimony
May 2010   The European Home Affairs Commissioner Cecilia Malmstrom has expressed serious concerns to Russian Interior Minister Rashid Nurgaliyev and Justice Minister Alexander Konovalov about Moscow's failure to investigate Interior Ministry officials involved in a $230 million corruption exposed by Sergei Magnitsky. After Magnitsky courageously testified about the frauds, he was repressed by the officials he accused. They arrested him on trumped-up charges, tortured and murdered in pre-trial detention. Despite the high-profile nature of the case, the Russian government has not opened a murder investigation and no prosecutions have been brought against the Interior Ministry officers named by Magnitsky for the theft of $230 million.
Read more:
---
Heidi Hautala, Prominent European Politician and Human Rights Activist
European Parliamentarian  Calls for Investigation of Sergey Magnitsky's Persecution
May 2010   Heidi Hautula, chair of European Parliament's Human Rights Subcommittee and a prominent European politician, calls for a full investigation of officials involved in Sergei Magnitsky's persecution. "It's incredible that a person didn't agree that their [client] property should be confiscated by state officials, and then the same officials make a case against him and he dies in pretrial detention. I've joined everybody who has called for a full investigation into the case."
Read more:
---
Nikolai Uskov, GQ Editor in Chief

Editor in Chief of a Popular Russian Magazine Asks His Friends to Share Information About the False Arrest and Murder of Magnitsky in Pre-trial Detention.
March 2010   Russian editor in chief of a popular GQ magazine, Nikolai  Uskov is deeply shocked by the torture of Magnitsky and the tragedy of his death and asks all his friends and readers of his blog (http://uskov.livejournal.com/114727.html) to post the article from Novaya Gazeta describing how Magnitsky was killed for testifying about the $230 million corruption (http://www.novayagazeta.ru/data/2010/027/01.html) on the web. 
---
Valery Borschev, Prominent Russian Human Rights Activist, former member of Parliament

Human Rights Activists Call for Prosecution of Investigators
December 2009   Valery Borschev, head of the Moscow Prison Watchdog, an independent group empowered by Russian law to monitor human rights in detention centers, conducts an independent investigation into the death of Sergey Magnitsky and calls for investigation of "the role of the investigators in creating torturous conditions and subjecting Magnitsky to them in detention, and the degree of their responsibility".
See: http://www.robertamsterdam.com/Public%20Oversight%20Commission%20Report%20on%20Magnitsky.pdf
Read more:
---
Dmitry Muratov, Influential Russian Editor in Chief

Russian Editor in Chief Shocked by Nazi-like Torture of Magnitsky,  Publishes His Diaries and Complaints Handwritten in Pre-trial Detention
November 2009   Editor in Chief of Novaya Gazeta Dmitry Muratov reads the excerpts of Sergey Magnitsky's handwritten diaries and complaints from pre-trial detention on radio station Echo of Moscow. He is shocked by the sadism with which Magnitsky was tortured by officials to force him to withdraw his testimony of police corruption and compares Magnitsky's account to the diaries of Nazi victims.
Read More:
---

US Congress Commission on Human Rights Holds Hearings on the Persecution of Sergei Magnitsky in Custody
May 2010   The United States Congressional Human Rights Commission holds a hearing about the case of Sergey Magnitsky. The committee chair and U.S. Representative Jim McGovern promises to introduce legislation to ban 60 Russian officials involved in corruption discovered by Sergei Magnitsky and his murder in custody from obtaining U.S. visas, holding US assets and making US investments. McGovern says that banning visas is the very least the United States should do in response to "serious human rights violations." "People who commit murder," he said, "and I think that's what happened in that case, should not have the right to travel here and invest in business here and make money here and there should be a consequence. If we can't get the consequence to happen in Russia, well then maybe there's something we can do here [and] maybe other nations can do the same thing."
Read more:
---
Ella Pamfilova, Prominent Russian Civil Activist
Russian Civil Activist Makes a Personal Call to President to Intervene and Investigate Magnitsky's Death
23 November 2009    Ella Pamfilova, head of the Russian Presidential Council on Civil Society, appeals to President Medvedev to investigate the death of Sergei Magnitsky in custody on 16 November 2009. In response, the President orders a probe to be carried out by General Prosecutor and Justice Ministry. Seven months later, the same officials who have denied Magnitsky's complaints about the denial of live-saving medical treatment and pressure in detention, are overseeing an investigation into "negligence" and "leaving a patient without care". All Russian officials implicated by Magnitsky in $230 million corruption and his repression remain in power. Some have been promoted. Nobody has been charged.
Read more:
---
Gordon Brown, UK Prime Minister

UK Prime Minister Asks for Full Investigation into Magnitsky's Death
November 2009   The UK Prime Minister Gordon Brown expresses his deep concerns at Magnitsky's death in a Moscow pre-detention centre. He asks for a full investigation of Sergey Magnitsky's death.
Read more:
---
Allison Gill, Human Rights Watch
Human Rights Watch Calls Upon Investigation of Torture of Magnitsky in State Custody
May 2010   Allison Gill , Director of Human Rights Watch office in Russia, calls upon the Russian government to conduct an investigation into the death of Sergey Magnitsky. The Magnitsky case is "very disturbing" and raises "massive concern about what happens in places of detention in Russia," she said. "The Russian government is obliged to carry out an investigation into this death because, according to international standards, when somebody dies in state custody, the burden is on the state to disprove the wrongdoing," she said. "If someone dies in custody, according to international standards, the state has to disprove wrongdoing – the presumption is that the state is responsible until proven otherwise," said Ms Gill. "I have not seen any satisfactory evidence yet that would say that the state has fully fulfilled that obligation."
Read more:
---

English Law Society Sends Petition to Russian President to Investigate Torture and Pressure of Magnitsky by Investigators
November 2009   The Law Society of England and Wales has  sent a letter to President Medvedev asking him to investigate the true reasons for keeping Sergey Magnitsky in pre-trial detention and the torture applied to him by investigators.
---
Vladimir Soloviev, Popular TV Anchor

Famous TV Journalist Raises Questions About Magnitsky's Death
19 November 2009
Famous Russian TV personality and journalist, Vladimir Soloviev, is one of the first to publicly describe how Sergei Magnitsky was arrested after he testified about police corruption and how he was denied medical care in detention. Where is Justice, asks the journalist  (http://vsoloviev.livejournal.com/136733.html).
---
Evgenia Albats, Prominent Russian Journalist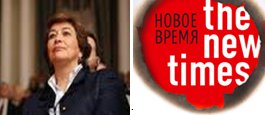 Investigation by The New Times Finds that Magnitsky's Arrest Was Ordered for $6 Million
December 2009   The New Times magazine and its editor in chief Evgenia Albats conducts an independent investigation into Magnitsky's case. They uncover that $6 million had been paid to organise a false arrest and detention Sergei Magnitsky by corrupt police officers.
Read more: