Magnitsky Murder and Cover-Up Report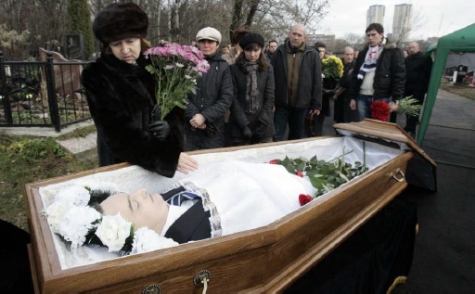 Hermitage Capital is releasing an explosive 75-page report with new documentary evidence showing how Sergei Magnitsky was murdered in Russian Interior Ministry custody and how the Russian government has consistently lied in public about Sergei Magnitsky's false arrest, torture and death to cover up the criminal liability of the Russian officials involved.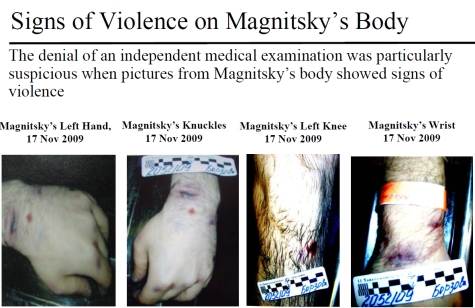 The report entitled "The Torture and Murder of Sergei Magnitsky and the Cover Up by the Russian Government" is the result of 1000 man hours of work conducted by a team of pro-bono lawyers, forensic investigators and Sergei Magnitsky's colleagues, who have reviewed Russian court filings, criminal case materials and public statements by government officials in the Magnitsky case. The report shows in more than 100 documents, photographs and media links how Russian government officials systematically tortured Sergei Magnitsky in custody, and how every single department of the Russian law enforcement system has been involved in the cover-up of the crimes against Magnitsky since his death.
Die Folter und die Ermordung von Sergei Magnitsky und deren Verschleierung durch die russische Regierung
[Download German version of the document in PDF]

La torture et le meurtre de Serguei Magnitski, une affaire etouffee
[Download French version of the document in PDF]