Contact Stop the Untouchables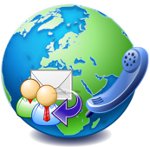 We invite you to contact us.
Share any information you may have about the Russian Interior Ministry officers and other officials involved in Sergei Magnitsky's death and the massive theft and corruption he exposed.
Suggest your ideas for Action to "Stop the Russian Untouchables. Justice for Sergei Magnitsky" below.
 Join the world-wide campaign to bring the Russian Untouchables to justice.
Sign petition to President Medvedev.
Demand visa sanctions against 60 corrupt officials from U.S. President Obama and European Commission President Barroso. Demand prosecution of the corrupt officials from Russian authorities (Follow this link). 
We welcome your feedback on the site and appreciate your interest.
Send us an e-mail, or contact us via Facebook or Twitter. Subscribe to the new videos as they are released.
---
Contact  Stop the Untouchables