Arrest of Sergei Magnitsky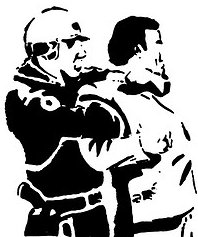 What Was the Motivation for Interior Ministry to Arrest Sergei Magnitsky?
Sergei Magnitsky was arrested because he testified against a group of corrupt Russian Ministry of Interior officers. Sergei conducted a 14 month investigation on behalf of one of his clients and uncovered a major corruption scheme.  He collected documentary evidence of the involvement of Lt. Colonel Artem Kuznetsov, his subordinates, Major Pavel Karpov together with a convicted killer, Viktor Markelov, in the theft of $230 million from the Russian government. Once he testified about their specific involvement in the crimes and named names, it became clear that Sergei's evidence was damning for the corrupt officials.
In response to their fear about being caught for their crimes, they fabricated a retaliatory criminal case against Sergei that had no factual or legal basis. Then, with the help of another officer, Major Oleg Silchenko, they arrested Sergei and tried to pressure him to withdraw his testimony against them using torture. Major Silchenko made Sergei's conditions in pre-trial detention unbearable, but regardless of the physical pain that Sergei suffered, he wouldn't be intimidated and he continued to testify against the corrupt officers even from his cell. On 11 November 2009, five days before his death, after being held in horrendous conditions for almost a year, Sergei filed a complaint with the court seeking to bring to justice his captors who falsified the case against him and kept him hostage for 11 months. Sergei Magnitsky died in pre-trial detention on November 16th, 2009 at the age of 37 leaving a wife and two young boys.
The Moscow Prison Oversight Commission, an independent prison watchdog empowered by Russian law to monitor prison conditions investigated Sergei Magnitsky's arrest and death in pre-trial detention and have concluded in a strongly worded report that he was falsely arrested and tortured to death by the officers who wanted to conceal their crimes.
In his own statement, prepared for the court four days prior to his death, Sergei Magnitsky said:
"I have been detained in prison for a year as a hostage in the interests of the persons, whose intention it is to ensure that the criminals actually guilty in the theft of 5.4 billion rubles [$230 million] from the state budget will never be found… Investigator Silchenko does not want to identify the other [other than a sawmill employee] persons, who made this fraud possible. He instead wants the lawyers of the Hermitage Fund, who pursued and continue to pursue attempts for this case to be investigated, be forced to emigrate from their country in which criminal cases were filed against them, or like me be detained in prison. My imprisonment has nothing in common with the legal purposes of criminal proceedings.., but this is a punishment for my merely defending the interests of my client, and finally the interests of the State" (12 November 2009).